With the current health crisis and social distancing keeping consumers home, it should come as no surprise that video on demand (VOD) and streaming services have exploded in popularity.
In fact, a study released by eMarketer saw 32% of respondents saying streaming new releases at home was their preferred way to watch newly-released feature films. And while that statistic was released in March at the height of the shelter-in-place orders, Variety reports as recently as August that consumers are still more interested in watching movies at home.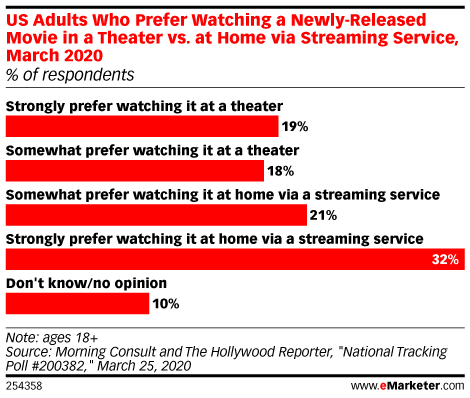 Digital video viewing is surging across the board, from subscription-based services to free streaming platforms, from feature films to entire seasons of popular shows, ideal for binge-watching. The numbers are rising at such a rate that eMarketer recently revised their earlier estimates for digital video viewership, updating their forecast to predict that there will be 244.4 million US digital video viewers in 2020, an increase of 3.2% from last year.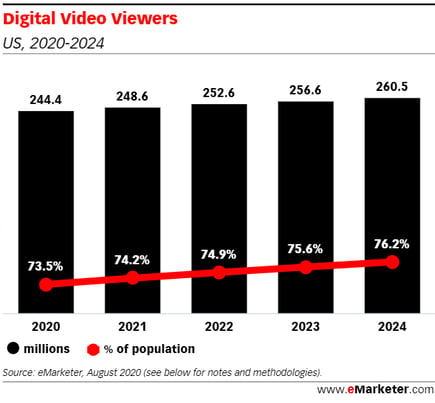 Consumers aren't afraid to pay for these services either. According to Statista, subscription based video on demand (SVoD) generated over $15.9 billion dollars in revenue in 2019 in the United States alone, and that number is expected to be even higher this year.
Bad actors are taking this increased interest in VOD services and looking to cash in. Cybercriminals are setting up fake streaming sites and mobile apps that mirror the look and feel of legitimate companies. They then use them to sell fake subscriptions or offer free trial accounts in order to distribute malware, steal personal information, credit card details, and even login credentials that can be used to access other apps and services.
During these uncertain times, brands need to be more vigilant than ever when it comes to the unauthorized use of their intellectual property. Ensuring that your brand is resilient online is critical. To see how Appdetex can keep your brand resilient, click here.