While it's long been the stereotype that boomers are slower than other demographics to embrace new technologies, recently released statistics prove that's not actually true, especially as the current health crisis drives more consumers online.
In a recent chart released by eMarketer.com, 62.1% of baby boomers are now shopping online.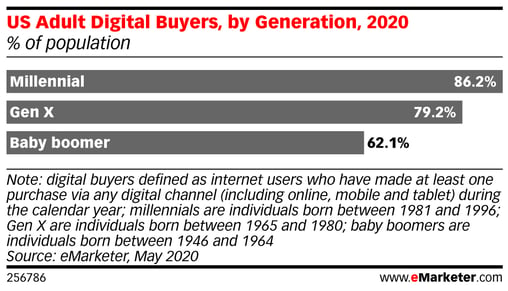 Not only are they going online to make their purchases, but they're also using the internet and social media to ensure they're getting the best products and deals possible. In a report released by Synchrony.com, 86% of baby boomers research products online that they are interested in purchasing, a figure that puts them behind millennials by only four percentage points.
Boomers are incredibly loyal to the products they trust and believe in. According to Dr. Alison Bryant, the Senior Vice President of Research for AARP, "They (boomers) may not literally be the first kid on the block to adopt it," she said. "But once they do, they will use it if it's of value to them more than anybody else."
Of course, boomers aren't the only ones embracing technology and benefiting from it. In fact, 91% of all US adults used some form of online banking in the last 30 days for paying bills, and sending or receiving money regularly.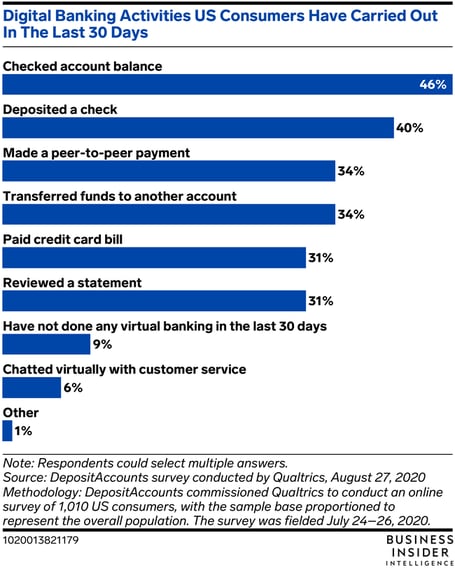 As more consumers turn to digital, bad actors are following, looking to take advantage of this increase in online activity. Ensuring your consumers have safe and authentic experiences online with your brand is critical. To schedule a demo of our products and learn first hand how Appdetex can keep your brand and consumers protected, click here.