Consumers turned to mobile games for entertainment in record numbers during 2020. eMarketer reports the number of people playing mobile games reached over 159 million users per month, making mobile phones the most popular device for gaming in the United States, beating out both consoles and desktop or laptop computers.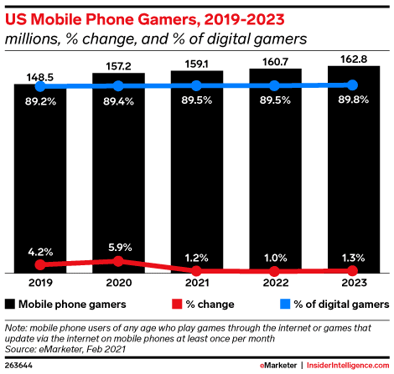 According to the same report, US adults spent an average of 27.3 minutes per day playing mobile games in 2020, an increase of 16.8% from 2019. eMarketer estimates that the average time spent playing mobile games will decrease slightly in 2021 as shutdowns and stay-at-home orders are lifted, but the figure is still expected to exceed 26.7 minutes a day.
Bad actors are taking advantage of this boom in mobile gaming, using trusted brands as their lures. They hide their malicious apps behind trademarked images and logos, tempting unsuspecting consumers with offers of "cheats," unauthorized modifications, in-game, and social currency boosts. These inauthentic apps, built to look just like the authentic versions, may contain malicious code, seek unnecessary permissions, or access sensitive information and personal details stored on mobile devices.
With more people relying on mobile apps these days, it's more important than ever to have a strong mobile apps component in your overall brand protection strategy. Ensuring the safety of your consumers and the authenticity of their experience with your mobile apps is critical.
For more information on how to plan an effective mobile app enforcement program to compliment your overall mobile strategy, we've published an informative guide that you can download here.